Fri – Sat  | July 8th – 9th, 2022
Global Advanced Strategic Leadership Programme
A Master Class for Nation's Leaders
The 100% digital masterclass will provide unique-insights into the strategic leadership styles adopted across the spheres of Government decision making, military engagement, global investment and conflict resolution by leading practitioners in the respective fields.Divided into three sessions, the masterclass will provide detailed information on how to
Understand the intellectual construct that is a pre-requisite for effective strategic leadership

Appreciate the interplay between national Governments and Top-end Businesses

Create a winning strategy between Government and Business

Identify the leadership challenges and successful strategies for consensus building across historically deeply divided communities

Gain unique insights into the strategic leadership experiences
General David H. Petraeus
10th Commander, U.S. Central Command
Former Director of the Central Intelligence Agency (CIA)
Commander of the NATO forces in Afghanistan
Chairman, KKR Global Institute
Professor Jackie McCoy
MBE, SFHEA, FCMI,Professor of Management Development Associate Dean Global Engagement-Ulster University Business School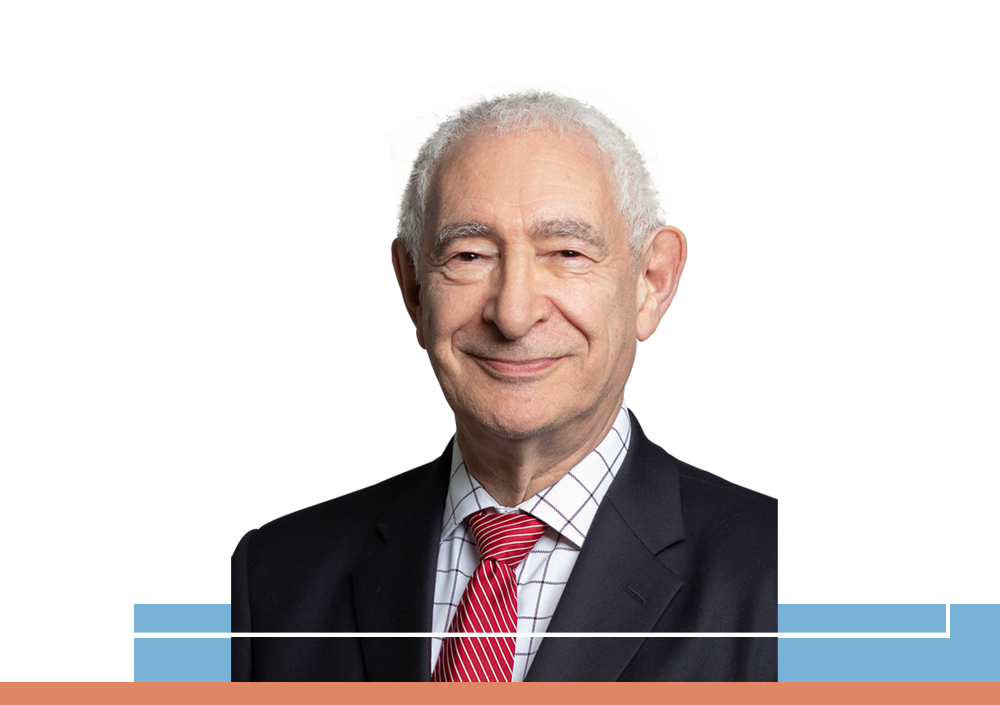 Rt. Hon. Lord David Triesman
Merchant Banker, Former Government Minister FCO, Innovation & HE, Chair of The FA, Gen Sec Labour Party, Economist. House of Lords, Salamanca Gp, Havin Bank.
To understand the intellectual construct that is a pre-requisite for effective strategic leadership
To better appreciate the interplay between national Governments and Top-end Businesses
To assess how to create a winning strategy between Government and business
To identify the leadership challenges and successful strategies for consensus building across historically deeply divided communities
To gain unique insights into the strategic leadership experiences of renowned practitioners in the fields of military command, Government decision making, global investment, high-level negotiation and academer
Government Ministers & Members of Parliament
Leaders of regional and local government bodies
CEOs of major corporates
Armed Forces Commanders
Leaders of professional practices
University Vice-Chancellors
Those involved in shaping business development to facilitate national growth and transformation
Senior staff with leadership responsibility in the public and private sectors
General David H. Petraeus (US Army, Ret.) is a Partner with the global investment firm KKR and Chairman of the KKR Global Institute, which he established in May 2013. Prior to joining KKR, General Petraeus served over 37 years in the U.S. military, culminating his career with six consecutive commands, five of which were in combat, including command of the 101st Airborne Division during the fight to Baghdad and the first year in Iraq, command of the Multinational Security Transition Command in Iraq, command of coalition forces in Iraq during the Surge, command of U.S. Central Command, and command of coalition forces in Afghanistan. Following retirement from the military and after Senate confirmation by a vote of 94-0, he served as Director of the CIA during a period of significant achievements in the global war on terror. He is currently a Visiting Fellow at Yale University's Jackson Institute. Over the past 15 years, General Petraeus was named one of America's 25 Best Leaders by U.S. News and World Report, a runner-up for Time magazine's Person of the Year and the Daily Telegraph man of the year.
Professor Jackie McCoy is Professor of Management Development and Associate Dean at the Ulster University Business School. She is a Senior Fellow of the Higher Education Academy, Advance HE (UK) and Member of the IoD. She was awarded an Ulster University Distinguished Fellowship for outstanding contribution to business and the community in Northern Ireland in 2004. Jackie sits on a number of voluntary Boards and has been Chair of Belfast International Arts Festival for the past 7 years. She was awarded the MBE in the New Year's Honours List 2022 for services to Higher Education, Business and the Arts. She is also a member of the Accra Business School's International Advisory Board.
Lord David Triesman has had and continues to have a distinguished career in UK politics and as a successful businessman and merchant banker. He served in the UK Governments of both Tony Blair and Gordon Brown first as Foreign Office Minister in the Hours of Lords (2005-2007) and then as Minister of Intellectual Property, Innovation & Skills at the Department of Innovation, Universities & Skills (2007-2008). Prior to Ministerial Office he was General Secretary of the Labour Party (2001-2004). He was Chairman of the Football Association (2008- 2010) and is an Executive Partner in the Salamanca merchant banking Group. He holds numerous positions and is the recipient of many academic accolades including as Chaiman of the UK Design Commission, Visiting Scholar at Cambridge University and is a Freeman of the City of London.
FRIDAY 8 JULY, 2022
Welcome & Conference Objectives 

4.15-4.30pm
SESSION 1 |

4:30 – 5:30pm
Leadership challenges of consensus-building across political, economic, social and religious divides
Professor Jackie McCoy MBE
The EU Special Support Programme for Peace and Reconciliation in Northern Ireland and the Border Region of Ireland, which became known as PEACE I, was established by the European Union to make a positive response to the opportunities presented by developments in the Northern Ireland peace process during 1994, especially after the announcements of cessation of violence by the main republican and loyalist paramilitary organisations.

Between 1995 and 2013, there were three PEACE programmes, with a financial contribution of EUR 1.3 billion. The task of allocating monies and monitoring the spend and outcomes fell on Government Departments and appointed Local Strategy Partnership Boards across Northern Ireland. As a Board Member, and later as Chair of the largest Local Strategy Board for the city of Belfast, Professor Jackie McCoy, MBE will address the leadership challenges of consensus-building across political, economic, social and religious divides.
SATURDAY 9 JULY, 2022
SESSION 1 |

10:30 – 11:30am
Effective Strategic Leadership Interaction between Government & Business
Rt. Hon. Lord David Triesman

Serving as a senior Government Minister in the UK Government and as a merchant banker requires one to learn some serious lessons. Unfortunately, we do not always get the chance to experience both roles and miss out how they interact and on what the interplay is between both national Government and business. Yet this is a fundamental interaction. The worlds of Government and top-level business are massively interconnected. To succeed in one means to successfully co-operate with the other. This session focuses on how that is done and what we need to know about both to create a winning strategy.Further, why is this different from creating a winning strategy in a top football team?
---
BREAK    |   

11:30 – 12pm
---
PLENARY SESSION |

12 – 1pm
---
BREAK    |   

1 – 1:30pm
---
SESSION 3 |

1:30 – 2:15pm
Intellectual Construct for Strategic Leadership when Leading the Surge in Iraq and in the Global Investment sector
General David Petraeus
Retired US Army General and former CIA Director David Petraeus, Ph.D., will, in conversation with Professor Cedric Bell (President of Accra
Business School), describe the intellectual construct for strategic leadership that he employed when leading the Surge in Iraq and, now, uses as a Partner in a major global investment firm while supporting the diligence process – and that he and a team distilled for a website at Harvard's Belfer Center https://www.belfercenter.org/publication/david-petraeus-strategic-leadership
Included with your registration
full access
Access to each of the sessions
INTERACTIVE Q&A
Opportunity to send questions and have them answered
CERTIFICATE OF ATTENDANCE
A certificiate will be awarded for participation
ON-DEMAND RECORDINGS
Access the recordings of each session for 30 days
EXECUTIVE SUMMARY
Written overview of key learnings from each session
UNTIL 8TH –  9TH JULY, 2022
" Leadership is an individual sport, one that has to be fine-tuned to each of the people that reports to you. Leaders also need to provide the direction, energy, encouragement and inspiration for each person who reports directly to the leader as well as for the overall organization.
GENERAL DAVID PETREUS